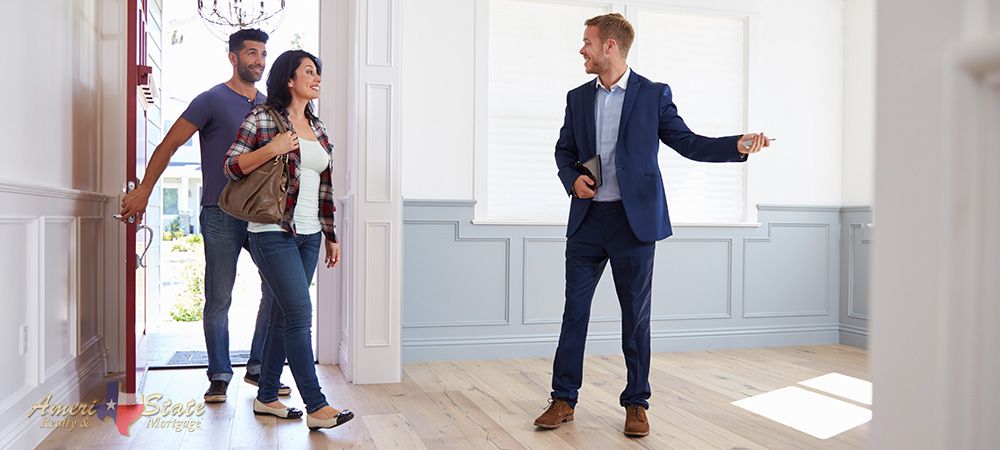 Tips for choosing the home that's right for you
AmeriState Realty & Mortgage
Buying a home is one of the biggest purchases you'll ever make. You'll be spending a lot of time there, entertaining friends, maybe raising children. So you want to make sure you end up in a house that speaks to you. Maybe you need those chrome appliances, maybe you want to walk to the park, or maybe it's that three-car garage that warms your heart.
Here are a few factors to consider as you look for that perfect new house.
1. Budget
Buying a home is exciting. It's also a big financial commitment. Before you start looking at houses, set a budget and stick to it.
To figure that out, consider getting preapproved for a mortgage. But when you do, remember that the lender is making a mostly mathematical calculation and not taking into account your comfort level or preferences. So make sure the amount you plan to borrow is one you're comfortable with, even if the lender says you can borrow more. Remember, it's your life, and your mortgage payment isn't the only expense you're responsible for.
2. Location
Before you begin looking for a home, take some time to think about the type of environment you want to live in. You have three main choices.
City — You'll be close to shopping, restaurants, grocery stores and entertainment. You can walk or take public transportation to get where you're going. But you may have to sacrifice space and accept more noise for the added convenience.
Suburbs — The middle ground. You'll be close to conveniences, though you'll probably need to drive. But you'll trade in the hustle and bustle of the city for quieter neighborhoods and more space.
Rural — Ah, the country life. The peace, the quiet, the space! The lower real estate prices! What's not to like? Well, there's the huge lawn to mow, the critters running through the property, and the time it takes to drive to the grocery store.
3. Neighborhood
Picked your environment? It's time to narrow your search to a few neighborhoods you'd be happy living in. Consider the following.
Safety — Some websites offer crime statistics by area. If you're especially concerned about crime, check with the local police department.
School district — Houses in good school districts typically have higher property values. Look up ratings of schools in the area. But don't rely on ratings alone. Check out online reviews or talk to parents who send their children to local schools.
Activities — Find out whether there's a park nearby. Can you get to hiking trails quickly? What about playgrounds, pools or playing fields?
Convenience — Do a morning-commute test run and check the drive time to the local grocery store. Time spent on the bus or driving to the store adds up and will affect how you spend your time when you move into your new home.
4. Type of home
You've got the location and neighborhoods. Now it's time to decide what type of home you want.
Single-family home — This offers the most privacy. You're not sharing walls with your neighbors. These also tend to be bigger and cost more. Don't forget about the yardwork and maintenance, particularly on the exterior of the home. You may want to budget for a tool belt.
Townhouse — You'll sacrifice some privacy and possibly space, but you'll likely have less exterior maintenance to contend with. Plus townhomes tend to be less expensive than single-family homes.
Condo or apartment — There's less privacy and often less space. But you may have amenities like a roof deck or even a gym. There's also less maintenance for you to do if your building has an association (condo associations, for example, take care of a lot of that). But you'll pay a monthly association fee on top of your mortgage.
5. Other considerations
You've already made some big decisions in your home-buying process. But you're not finished yet. Here are a few more.
Style — Ranch, Colonial, Cape Cod, Victorian. There're a lot of different home styles to choose from.
Condition — Move-in ready or fixer-upper? Your decision may depend on a combination of factors, including your budget, whether you're handy or hate the sight of a screwdriver, and how long you're willing to wait to move in.
Resale — If you're planning to stay in your home for a shorter time period, resale value will be more important than if you're planning to stay long term.
Other features — So many of them! Central air conditioning, swimming pool, garage, granite countertops, hardwood floors, walk-in closets. Have some fun figuring out what you can and can't live without.
Source: creditkarma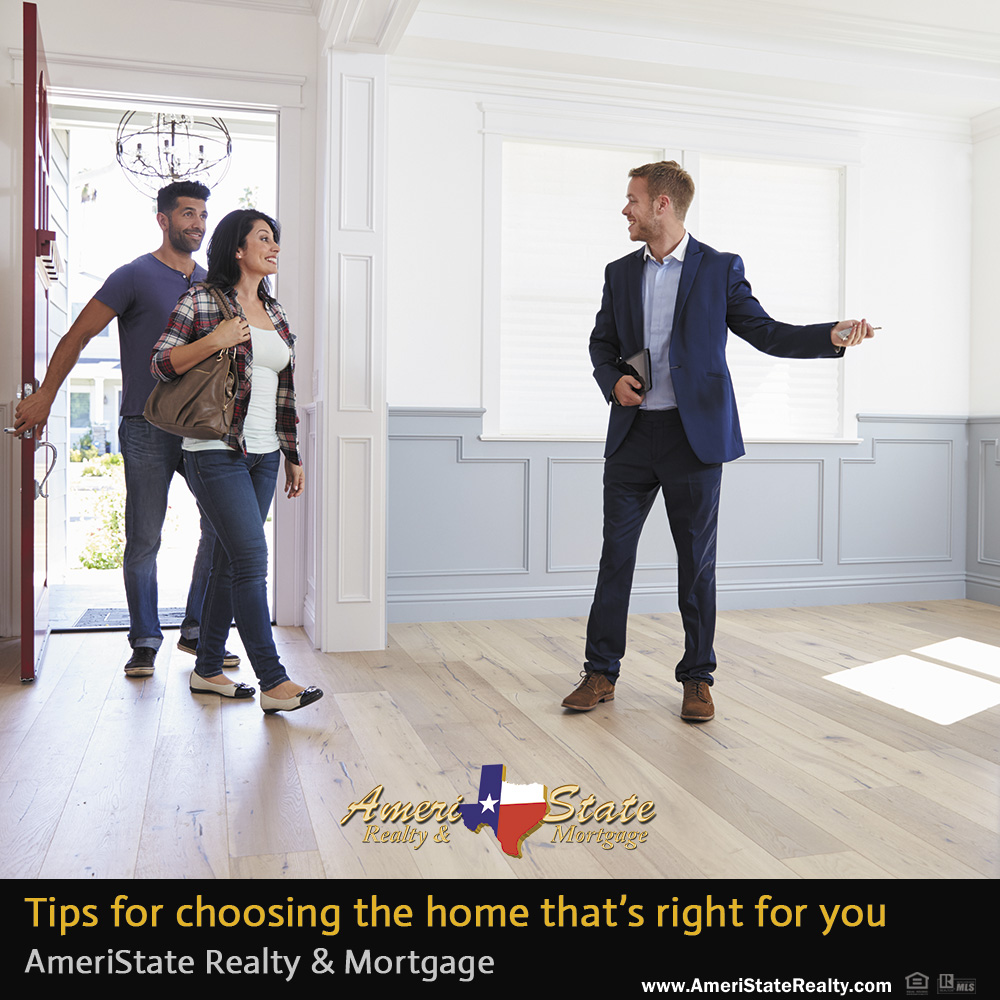 Professional Realtors, Marisol Mendez and Esteban work together and represent early buyers for the purchase or sale of new or used homes in Houston. "I am a Real Estate Professional in the Greater Houston Metropolitan Area. It has been my greatest pleasure to have helped many families close on their properties in the Houston Area. I am committed to making sure that your buying/selling experience is an enjoyable one. I am passionate about what I do and always looking out for the best interest of my clients."
AmeriState Realty & Mortgage.
AmeriState Realty & Mortgage, Realtor in Houston, Buy a house in Houston, Sell house in Houston, Real estate agent in Houston, Homes for sale in Houston, Homes for rent in Houston, Mortgage, Residential Loans, Construction Loans, Land Loans, Commercial Loans, Industrial Loans