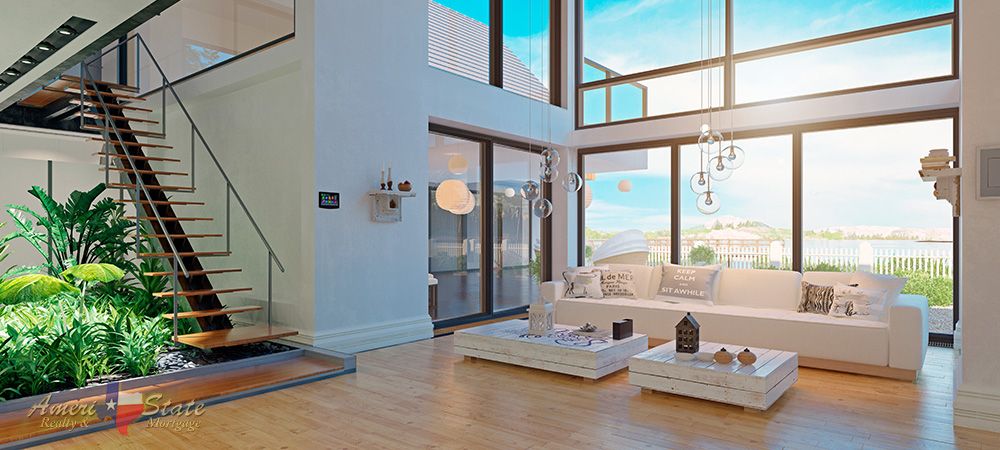 10 Ways to Make Your Home Look More Expensive—on the Cheap
Realtor in Houston
In an ideal world, we would all have a world-class designer at our disposal to make our spaces exude comfort, luxury, and sophistication. Sadly, reality can bite, and our wallets run dry. Luckily, there are ways to get a custom, upscale look without breaking your budget. It doesn't take need to be expensive either. With a few simple adjustments and strategic styling techniques, you can create a space that feels regal on a shoestring.
1. Freshen It up With Flowers
You don't need a wallet-busting mega-arrangement to add luxury to your space. A simple (read: cheap) bouquet from the grocery store can be all you need to add sophistication. Besides, it's all about how you arrange the flowers and what vase you arrange them in. First, separate the bouquet by stem type then create several small arrangements to spread around your home.
The dent in your wallet (and time) is minimal, but the impact on your home is monumental. If there really isn't anything you like at the grocery store, take a wander outside and cut a few trimmings off a tree or plant then place it casually in a table or floor vase. The greenery will really brighten the space and make it feel like home.
2. Throw Down Some Pillows
A sofa, throw pillows, chair, and drapes that are all in the same fabric and texture will almost certainly make your space fall flat. Swap out bland throw pillows for a variety of textures and sizes to easily add dimension. Even if you're color-averse, just adding in a few hues that are a slight variation of the neutrals you already have will liven up the space.
3. Fool the Eye With Curtains
Many luxurious and expensive homes have high ceilings and are luckily flooded with natural light. Fool the eye and get the look by hanging your drapery and hardware as high and close to the ceiling as possible—never directly above the window frame. This will draw the eye up and give the appearance of a loftier space.
Another trick is to add sheer curtains. They really soften the light that comes in and fill the room with a warmth that is both cozy and feels expensive.
4. Declutter, Declutter, Declutter
Clutter and mess are decidedly un-chic. It's one thing to have a generously styled bookshelf or mantlepiece, but too much stuff can look cheap and chaotic. Pare down your accessories and edit your collected possessions to just those few favorites for a look that feels elevated and classic.
If you're unsure where to start, or you're limited for time, then follow these simple, small, and actionable tips on how to store and organize every single item in your home, from toilet paper to pot lids. You'll also feel better for it mentally and physically, promise—it's scientifically proven.
5. Grab a Roller and Add a Fresh Coat
Nothing gives off a personalized and custom vibe more than perfectly hued walls. Roll up your sleeves and get your paint rollers out of storage to get the look for less. Painting a room or a single wall in your home is a simple DIY that promises to have a major impact in any space. There's nothing quite like the transformative effect of crisp white walls or dove gray cabinets.
6. Take the Time to Style Each Area
Most professionally decorated spaces emphasize the art of surface styling. Once you've edited down your decorative accessories to your favorites, make sure to purposefully arrange them in an eye-pleasing manner. There are a few simple tips you can apply to arrange your coffee table, your mantel, and indoor benches.
So give your furniture the spotlight it deserves with a few simple yet expertly styled pieces for an overall richer experience.
7. Don't Forget the Rug
Ground your furniture with a statement-making rug. Not only does it bring everything together, but it also lays the foundation and really sets the stage for the rest of the room. An area rug adds much-needed warmth, texture, and color, and the larger the rug (and more of your furniture arrangement you are able to comfortably include on it) the more custom and luxurious it will look.
8. Swap Your Lamp Shades
Get a personalized look by switching out the standard stock shade that came with your lamp for a different option. This will help add dimension and make a big-box store lamp appear unique and special.
9. Buy Matching Sets for All Your Essentials
Although we recommend avoiding sets when it comes to furniture, nothing looks more deliberate, neat, and chic than a set of matching containers on a vanity or kitchen counter. Using liquid soap in a dispenser and transferring cotton swabs from a box into a coordinating container elevates the entire look.
10. Invest in Window Treatment
Many major retailers offer semi-custom window treatments in a variety of fabric and trim combinations using your window's specific measurements. Of course, every window is individual to the home and to you.
Source: mydomaine
Professional Realtors, Marisol Mendez and Esteban work together and represent early buyers for the purchase or sale of new or used homes in Houston. "I am a Real Estate Professional in the Greater Houston Metropolitan Area. It has been my greatest pleasure to have helped many families close on their properties in the Houston Area. I am committed to making sure that your buying/selling experience is an enjoyable one. I am passionate about what I do and always looking out for the best interest of my clients."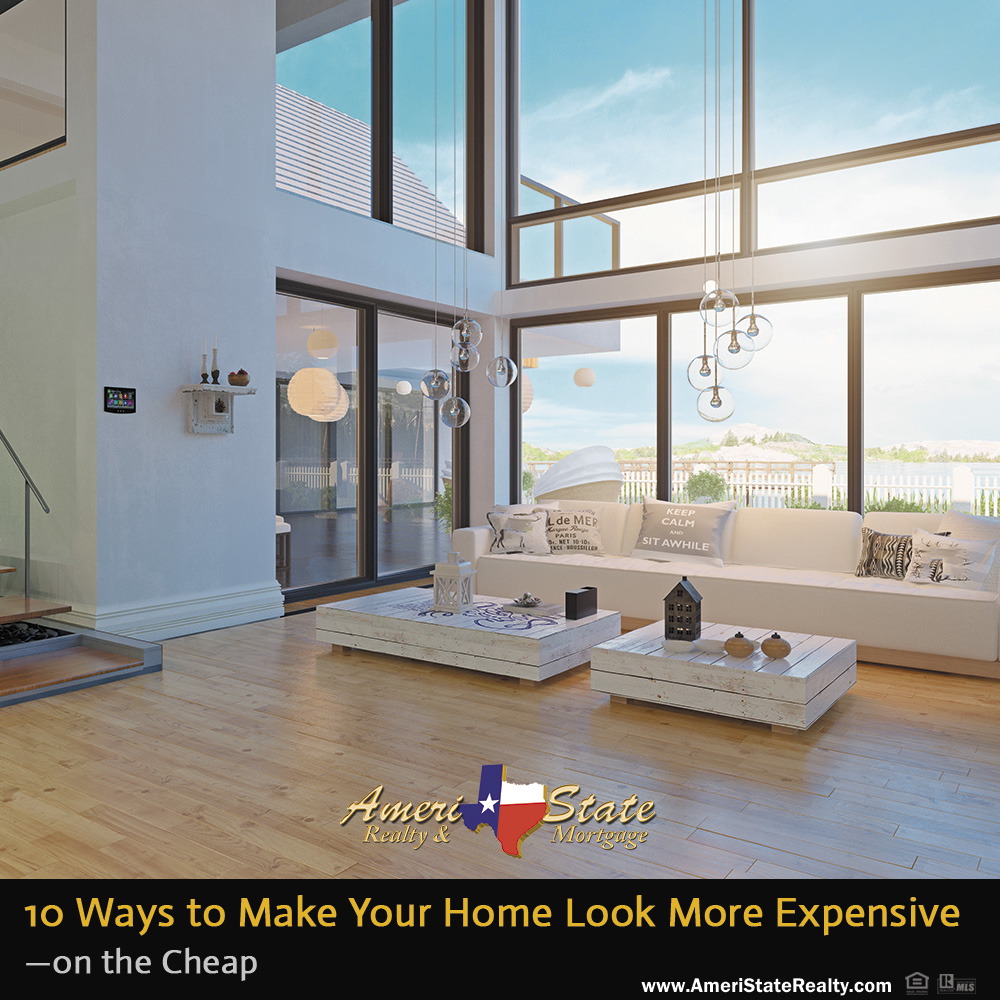 Realtor in Houston.
AmeriState Realty & Mortgage, Realtor in Houston, Buy a house in Houston, Sell house in Houston, Real estate agent in Houston, Homes for sale in Houston, Homes for rent in Houston, Mortgage, Residential Loans, Construction Loans, Land Loans, Commercial Loans, Industrial Loans