About The Mendez Team
Marisol Nuñez Mendez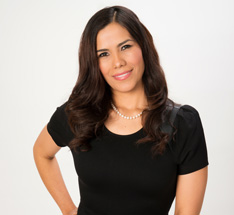 Marisol attended Texas A&M from 1995-1998. She graduated from the University of Houston in 2001 with a Bachelor in Business Administration. Marisol found her true calling profession as a real estate agent in 2003. Marisol is also a successful entrepreneur and has businesses in North West Houston and Galveston. Marisol Nuñez Mendez is a trailblazer, innovator of many ideas of her business. She loves the sales and marketing aspect of the business. Marisol is the founder and owner of Ameristate Realty, her vast knowledge and experience in the real estate industry has positioned her as one of the top Realtors in North West Houston. Since the onset of her company, her goal was to serve the Houston community. During her 15 years of experience she has helped many families achieve the American dream of home ownership.
Marisol also gives back to the community by volunteering her time to various organizations. She is also the Chair of NHPO Northwest, a non-profit organization that provides members with personal and business development, career opportunities and leadership training.
Steve Mendez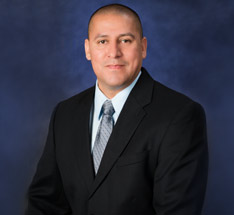 Steve Mendez graduated from the University of Prairie View A&M with a Bachelor of Science in Mechanical Engineering in 2012. Steve Mendez is the co-owner and Broker of Ameristate Realty and Goosehead Insurance. Steve Mendez has served and continues to serve in the U.S. Air Force. He is committed to serve his community, city, state and country, as he has served in the U.S. Air Force for the past 22 years.
Steve Mendez is an all-around experience guy from being an engineer, real estate agent, insurance agent built a beautiful beach house in Galveston. When it comes to choosing your real estate agent or insurance agent, Steve brings a lot of experience to the table. His vast knowledge and expertise has prevented unforeseen situations on homes otherwise overlooked from buyers and other sellers. When it comes to choosing your agent, Steve Mendez is the best choice. He goes above and beyond his duties and offers valuable experience and puts his clients interests before his own.
Steve's insurance goal "I wish to help my clients achieve their financial goals while protecting what they have worked so hard to build. My goal is to properly design an insurance portfolio that meets their needs, that is cost effective, and protects their assets. I will always place the client's interest above my own!"
The Mendez Team
The Mendez Team is husband and wife Steve Mendez and Marisol Nuñez Mendez that specialize in real estate and insurance sales.
The Mendez started with Real Estate business in 2005 by Marisol Nunez Mendez. In 2012 they got into a new business venture by owning, renting and managing two beautiful vacation beach houses in Galveston, TX. In 2015 they added another business a Goosehead Insurance Agency – "The Mendez Team LLC".
The Mendez Team has specialized in new homes and first-time home buyers, representing buyers and sellers in the Greater Houston Area. Marisol and Steve Mendez make an excellent team when it comes to choosing your real estate and insurance agent they offer excellent, reliable, dependable, personalized and honest professional service. The Mendez Team is committed to making sure their clients have a great buying and/or selling experience. The Mendez are always happy to help new buyers and sellers with their real estate and Insurance.
If you are looking to buy or sell a home in Houston, Cypress, Katy, Spring, Tomball, Conroe, The Woodlands or any other major community in the greater Houston call The Mendez Team. They can also assist with commercial, acreage, lots, townhomes, high rise condominiums and rental leases.