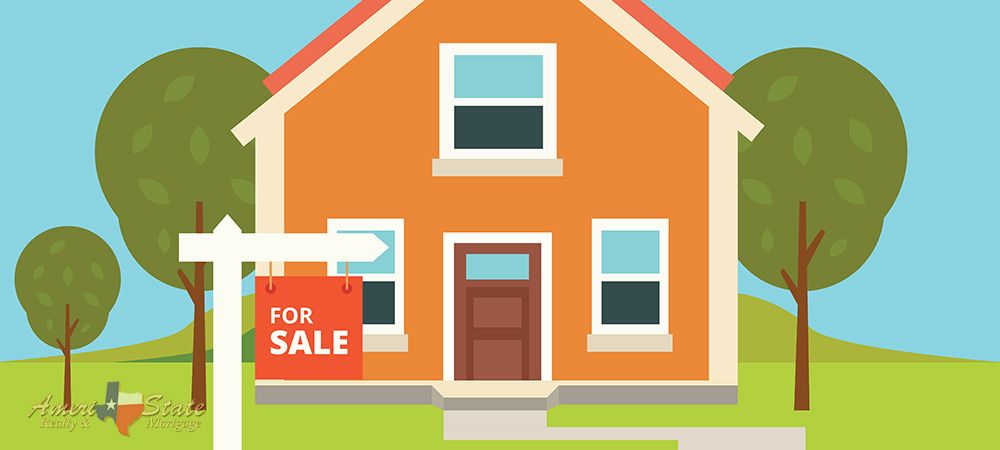 5 Big Reasons Your House Isn't Selling
Realtor in Houston
In a perfect world, home selling would be a linear, predictable process. You put your house on the market, you schedule a bunch of showings, and you get your offer. As anyone who has sold a house before knows though, it doesn't always work out like that, and plenty of people are left wondering why their house isn't selling—and what they can do about it.
Homes in the United States spend about 58 days on the market, according to research from Realtor.com. (You can use their market trends forecasting tool to see the data for your specific county or metro area.) But 58 days is the average, not the rule. And that means that plenty of homeowners are finding themselves waiting longer than that to make a successful sale.
So, here's the bad news: You can't force anything if your house isn't selling. A home sale requires a number of circumstances to come together—most importantly, the right buyer at the right time. The good news, however, is that you can try to pinpoint the reasons that your sale isn't making progress in the way that you want it to. Not all of those reasons are in your control, but many are. Sometimes, a couple tweaks can make all of the difference between a house not selling and that done deal.
If your house isn't selling and you're left wondering why, here are five possible explanations.
1. It's Not the Right Market
There are two real estate market trends that play a major role in how fast a home sells:
The time of year that you're listing
Whether it's a buyer's market or a seller's market
In general, early spring is the time of year that homes fly off the market the fastest. From of end of March through early April, homes have 5% less competition and sell six days faster than homes that go up in late spring, when the market starts to flood. That flood tends to last through the summer, and then dwindle down to a near halt during cooler months, when less buyers are looking to move.
Another big factor to keep in mind is whether it's a buyer's market (lots of homes for sale but few buyers) or a seller's market (lots of buyers on the lookout but few homes for sale). In the latter scenario, you're more likely to sell your home quickly, since there's a lot of competition for properties. In a buyer's market, however, you're the one facing competition, and you may find that your house isn't selling nearly as fast you want it to, or even as fast as it might have if the scenario was flipped.
The best way to avoid a stagnant sale process due to bad timing is to be strategic with when you list. It's better to wait and get on the market when your chances for a faster sale are high than to go on the market too early and let your listing get stale.
2. Your Home is Priced Too High
The higher the price of your home, the smaller the pool of available buyers. Likewise, homes that are priced well above the comps in their neighborhoods—without any clearly distinguishable added value—are going to get passed over. Purchasing a home is a huge investment, and buyers want to make sure they're getting the best deal possible. A home that's overpriced is not a good deal, and it's not going to have much luck selling.
Sellers rely strongly on their realtors to guide the pricing for their houses, but realtors who suggest listing prices that are too high don't tend to have their client's best interests at heart (or might not really know what they're doing). How do you know if your home is priced too high? There are a few tell-tale signs:
Your home is listed higher than the comps
Other homes in the neighborhood are selling but yours isn't
You're not getting a lot of requests for showings
Your listing pages aren't getting much traffic
If you suspect your home is priced too high, get a second opinion from another realtor or two—it may be time for a price drop.
3. Your Listing is Insufficient or Outdated
Your home's listing is usually the very first place that buyers go when they're deciding whether or not they're interested in learning more about your property. But if your listing isn't doing your home justice, you're going to end up with a marketing plan that falls flat and a house that isn't selling.
An insufficient listing can mean a few different things. It might be that you didn't include enough information about the property, or that your listing is lacking in images. Or it could mean that the information and images are there, but they're not quite doing their job—think dark, blurry pictures, or wordy descriptions that leave out the stuff that really matters, like what's so great about the location or key features of the home. When a lot of care hasn't been invested into the listing, it suggests that a lot of care hasn't been invested into the home either. And that can be a big turn off for buyers.
An outdated listing, on the other hand, says something different: that the home has been on the market for a long time. If it's early June and the listing for your home is full of pictures with snow in the yard, buyers are going to know that the house isn't selling, and they're going to wonder why. Try to avoid having your listing pictures taken with details that could date them, such as Christmas decorations. If you can't avoid it (such as if there's snow on the ground when you first list), have new pictures taken when the season changes.
4. Your Home Isn't Being Marketed in the Right Places
The methods that your real estate agent uses to market your home matter a lot. Gone are the days of the glossy print listing being the gold standard for home marketing—today's buyers want tech.
According to the National Association of Realtor's Real Estate in a Digital Age Report, 44% of buyers look to the internet first when they're home shopping, versus just 17% who start the search process by contacting a realtor. For sellers, the tech tools that provide the highest quality leads are (1) social media, (2) MLS, and (3) brokerage websites and listing aggregator sites. And considering that 76% of all buyers find their home using a mobile device, it's safe to say that relying on tech-based marketing isn't just preferred, it's required.
Old school realtors will remember a time when this wasn't the case. It certainly would have been hard to predict that social media would outrank MLS as the go-to digital hub for finding listings, or that buyers would be significantly more likely to start their searches on their own with the help of the internet instead of reaching out to a brokerage firm. As such, some realtors might be resistant to the changing tides, which could lead to outdated marketing practices that don't meet buyers where they're at.
As a seller, it's your job to advocate for your listing and to make sure that every possible avenue for marketing is being explored—particularly the ones that are most likely to draw in buyers. It's also a good idea to engage with the marketing process yourself. Start sharing your listing with your social network and social-based real estate community groups. The more eyes you can get on your listing, the better chance you'll have of speeding up the sale process.
5. Your Home Isn't Making a Good Impression
If you're getting showings but your house isn't selling, consider that it might be due to aesthetics. Not everyone wants to take on a project, so if your home is in poor condition and in obvious need of some repairs or a good cleaning, it's not going to be attractive to buyers, even if the bones are good. The same goes for if your home is decorated boldly, in a style that says "niche" more than widespread appeal. Again, it's not that these things can't be fixed, but that many buyers are looking for a turnkey home, or at least one that isn't going to cost them a lot right at the outset in repairs and design.
To show off your home in its best light, aim for a neutral appearance. That means no clutter and no loud design choices, as well as cleaning and repairs where needed. If you're not sure how to go about tackling this task (it can be a big one), bring in a professional stager. Staging your home can be as simple as decluttering your space, or might require putting overflow furniture into storage or painting some walls. If you do it right though, you'll go a long way toward ensuring that your house makes the right impression with buyers and helps them more easily envision themselves living there.
If your house isn't selling, try to figure out why as soon as you can. The longer your home sits on the market, the less action you're going to get on it. But if you identify and take care of the issues that are preventing it from getting an offer, you could speed up the process and finally get your home sold.
Source: moving
Professional Realtors, Marisol Mendez and Esteban work together and represent early buyers for the purchase or sale of new or used homes in Houston. "I am a Real Estate Professional in the Greater Houston Metropolitan Area. It has been my greatest pleasure to have helped many families close on their properties in the Houston Area. I am committed to making sure that your buying/selling experience is an enjoyable one. I am passionate about what I do and always looking out for the best interest of my clients."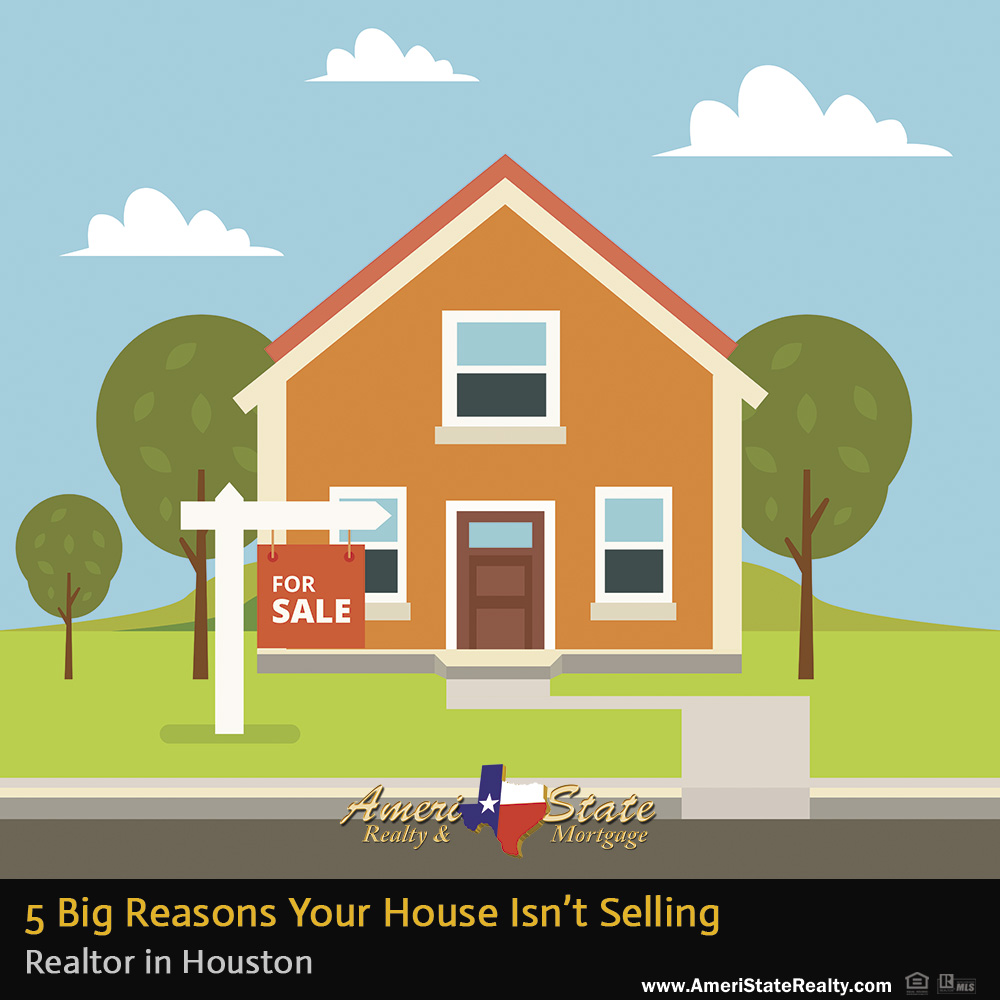 Realtor in Houston.
AmeriState Realty & Mortgage, Realtor in Houston, Buy a house in Houston, Sell house in Houston, Real estate agent in Houston, Homes for sale in Houston, Homes for rent in Houston, Mortgage, Residential Loans, Construction Loans, Land Loans, Commercial Loans, Industrial Loans