What are some tips for buying and selling houses?
Realtor in Houston
Real estate investment is a money making deal and people keep earning huge amount of money by selling or buying property. But one should be wary about the market before doing any of the investment in real estate. Sometimes, it will make you rich enough; otherwise you have to suffer losses too. Let's discuss some of the tips for buying and selling houses in detail.
- One of the common mistakes which investors make is the choice of location. Don't ever forego a crummy property at an awesome location as you can change the look of property but can't do anything with the location if it's poor.
- To avoid losses, take hold on your property when the market is not good for business and wait for the perfect time. You can earn unceasing rental income at that time too.
- Don't ever low the price of your property even if has been sitting in the market for a long time. Instead, try to increase the sale commission of your agent. Or you can allure your real estate agent with other offers to get sale quickly.
- Do less investment on buying and high on selling. Do research for the sellers who are in the need to sell the houses anyhow and grab the chance of below-market investment.
- Do renovations of your home on regular basis, especially before selling. House flipping increase the chances of sale and you can profits as well.
Source: quora
Professional Realtors, Marisol Mendez and Esteban work together and represent early buyers for the purchase or sale of new or used homes in Houston. "I am a Real Estate Professional in the Greater Houston Metropolitan Area. It has been my greatest pleasure to have helped many families close on their properties in the Houston Area. I am committed to making sure that your buying/selling experience is an enjoyable one. I am passionate about what I do and always looking out for the best interest of my clients."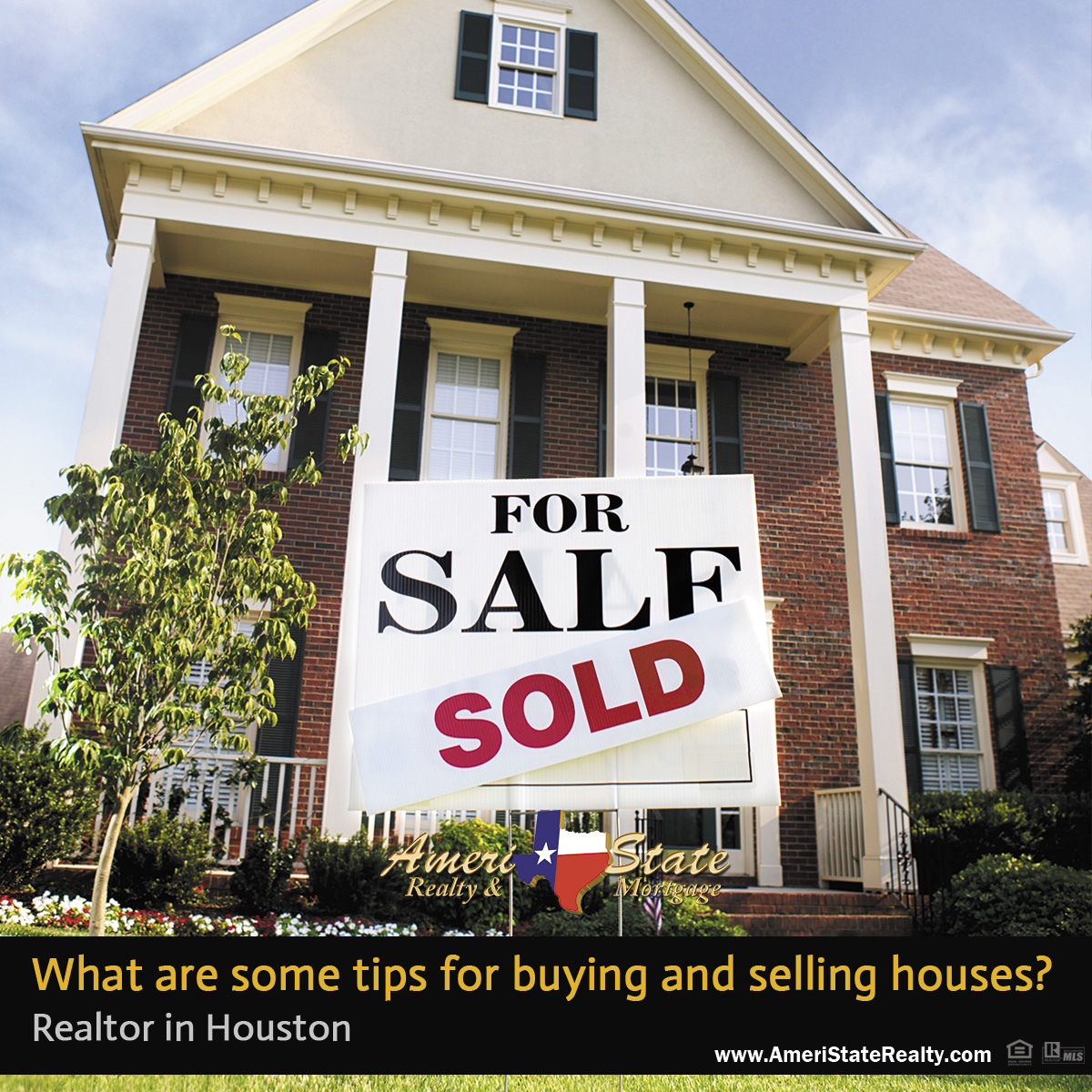 Realtor in Houston.
AmeriState Realty & Mortgage, Realtor in Houston, Buy a house in Houston, Sell house in Houston, Real estate agent in Houston, Homes for sale in Houston, Homes for rent in Houston, Mortgage, Residential Loans, Construction Loans, Land Loans, Commercial Loans, Industrial Loans