5 Tips for Selling Your Home
Residential Loans
Selling your home is tricky, so here are five tips to help.
1. Always be ready for a showing.
When selling your home, it is important that you be ready for a buyer to drop by whenever it is convenient to them. This means always having your home clean and presentable so that it is as appealing to the buyer as possible.
2. Get rid of unnecessary mess.
Take an objective look around your house and figure out what doesn't really need to be there. If you can declutter your house as much as possible, it helps potential home buyers to imagine the space more open.
3. Create more space.
When buyers walk into a home, they want to see as much usable space as possible. This means getting rid of that extra furniture in your living room and bedroom to make the room fell just a bit bigger.
4. Pay attention to the little details.
Little things add up, and buyers notice the little things. If your house has squeaky doors or leaky faucets, try to fix them so that it gives the appearance that less work has to be done to your home.
5. Listen to your listing agent.
As much as it may bother you to listen to someone else talk about your house, it is extremely beneficial to listen your agent. They know what they are talking about when it comes to buying and selling homes and will look out for your best interests.
Source: remax-riverside-maine
Professional Realtors, Marisol Mendez and Esteban work together and represent early buyers for the purchase or sale of new or used homes in Houston. "I am a Real Estate Professional in the Greater Houston Metropolitan Area. It has been my greatest pleasure to have helped many families close on their properties in the Houston Area. I am committed to making sure that your buying/selling experience is an enjoyable one. I am passionate about what I do and always looking out for the best interest of my clients."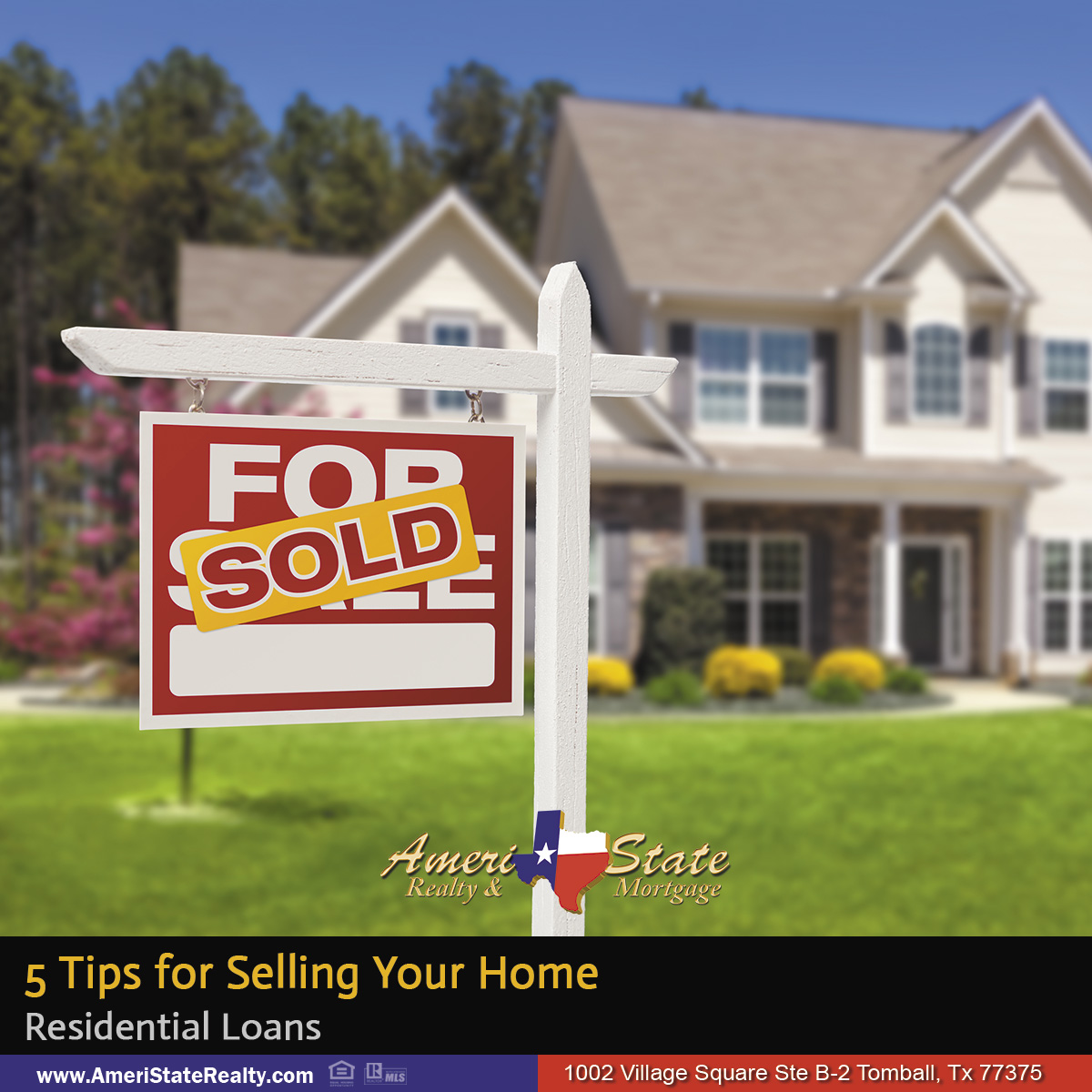 Residential Loans.
AmeriState Realty & Mortgage, Realtor in Houston, Buy a house in Houston, Sell house in Houston, Real estate agent in Houston, Homes for sale in Houston, Homes for rent in Houston, Mortgage, Residential Loans, Construction Loans, Land Loans, Commercial Loans, Industrial Loans